After using a Clickable Image Link service in conjunction with my URL Shortener and seeing that Clickable Image Links work where straight URL Shorteners weren't working consistently anymore I thought why don't I just combine them. So I went under the hood and the result was ClickMeToGo. Clickable Image Links with complete control over where a user goes as well as link tracking. The best of both worlds combined into one.
Before I hear the others have link tracking and redirection I want to make it clear they still don't have what I have developed. Smart URL Technology. When someone clicks on a ClickMeToGo link their device is Auto Detected and there are three separate links that can be included on each Redirect Created. So you can literally send Desktops to one place, Tablets to another and Mobile Devices to yet a third direction.
So what does this mean for you. You don't have to be able to get your mobile site on your customers server just create a link that sends them to the Main Website when on Desktop and off to your mobile optimized site when on a Mobile Device. Need to send someone to a Fan Page Tab but know mobile devices can't go there. No problem just provide a Mobile Link that delivers the same content to their phone that you have on the Fan Page Tab. Finally a Page Tab solution for Mobile.
Link Tracking beyond just how many clicks the link received. With Smart URL Technology clicks are also tracked by device. So now instead of just total link clicks you will be able to see how those clicks were divided among Desktop, Tablet and Mobile Device. Now you see just what kind of traffic you are actually getting.
What Do You See In Your Facebook Newsfeed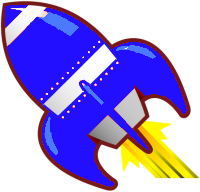 On Social Media it is all about content. In the world of this content Images and Video are King. Now you are empowered to become the Master of your content whether it is your site or someone elses. With what I like to call Facebook Operation Zero it is getting harder and harder to get anyones attention on Facebook. If no one interacts or shares content from your page no one sees it. Now you can give them something to comment on and share. The best thing about it is you can now have total control over your and others content.
Now this isn't rocket science. Share content and images people find interesting or incentivize them to like and share and your content gets seen. No likes or shares no post reach. ClickMeToGo takes it one step further. Every time someone likes or shares your content they are sharing your link as well. Get traffic to drive traffic to your your content or your offers. This is equally useful whether you are a local small business or a business consultant.
Now consider just how prolific images are in the realm of Social Media.
Facebook has made its new timeline more visual because they know that is what their users are sharing.


Pinterest is all about sharing images and bookmarking sites


Facebook emphasizes images and video for what is seen in the timeline. Just go look at your timeline now and you'll see what I mean.


Mobile Apps like Instagram that publish image content as its main content.


Even Google has put an emphasis on Images in their Google+ platform